Bloglovin' is a fantastic way to save all of your favourite websites in one place and get updates of new posts to read as they're published.
There are famous sites, trendy sites, and up-and-coming personal blogs that nobody has ever heard of before. I find myself whiling away in front of the screen, mesmerized by Bloglovin's EXPLORE feature.
Take a look for yourself. It's quite possibly as addicting as tumblr.
Click the image below to be transported to the Bloglovin' universe.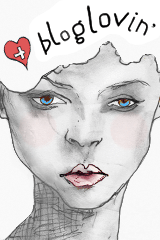 Make sure to give me a follow!